Welcome to Bontana Hotel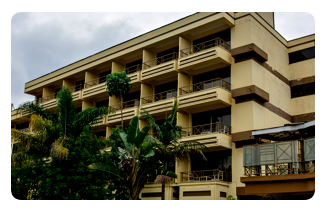 Bontana Hotel is an ultra modern tourist class hotel situated in one of Kenya's fastest growing commercial towns, Nakuru.
Being in the heartland of the country's bread-basket, Bontana Hotel is surrounded by some of the most scenic tourist attractions in the spectacular Rift Valley. The ultra modern tourist hotel is indeed Nakuru's newest sensation.
Set on a Serene location and within a walking distance from the town's business district Bontana Hotel is a haven for travellers, either on business or on stop over to or from western Kenya, Uganda and beyond.
Bontana is ideal for visitors to the popular tourist destinations of Lake Nakuru only (5km away), Menengai Crater (10km), Lake Bogoria, Lake Baringo, Lake Naivasha, Mt. Longonot, Hells Gate, Lake Elementaita and others all within a day's driving excursion from the hotel.